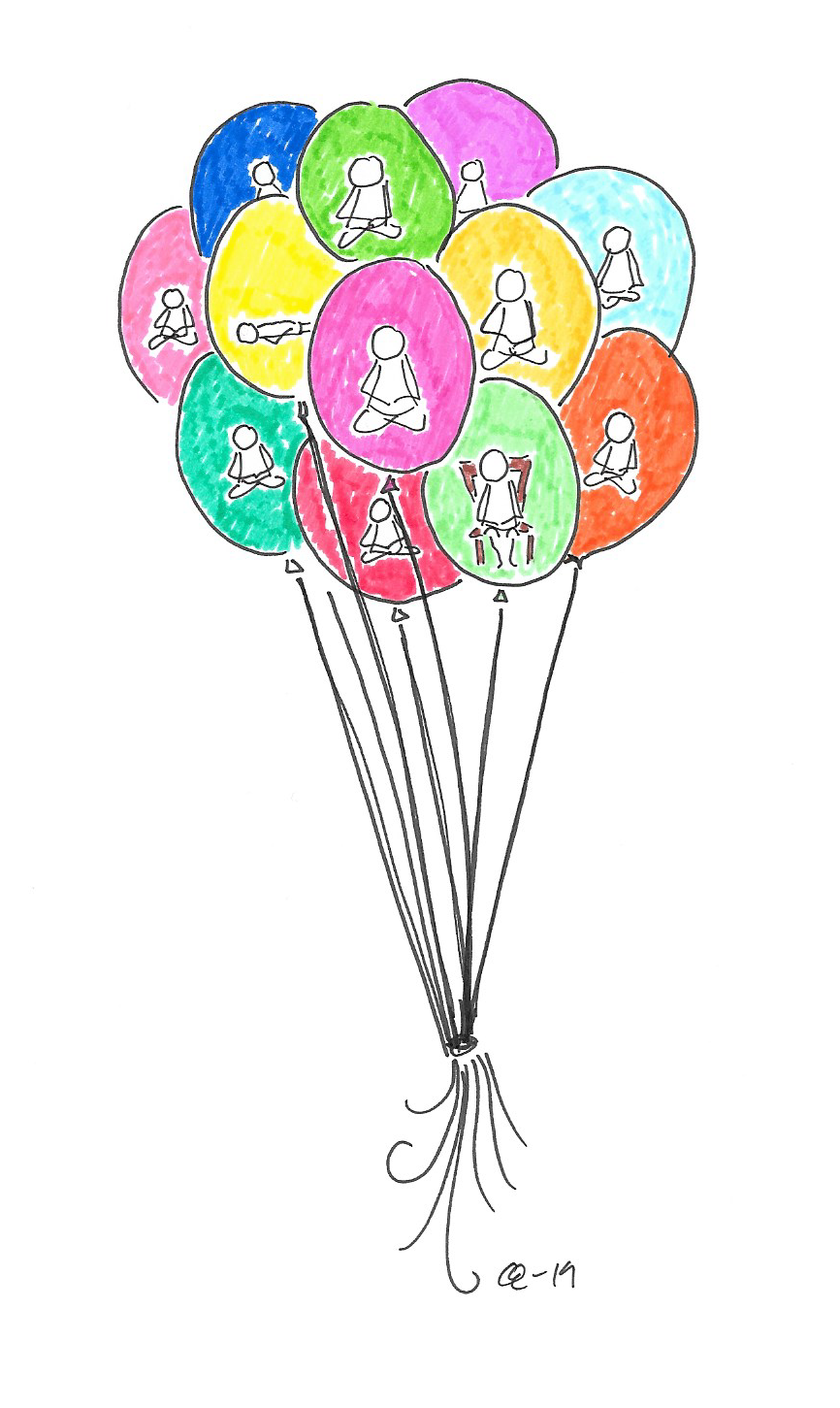 Gathering in solitude
Yesterday I offered another free New Moon Meditation and Healing, and I was happy to see that our group is growing. The energy was wonderful, but very different from last time, which depends on the energetic make-up of the people participating, but also on the more general vibration surrounding us now.
We are half way through the astrological sign Gemini. This sign in the zodiac belongs to the air-element, and has a lot to do with communication, thoughts, words but also about relationships of all kinds. Therefor, when the channelled text coming through my pen yesterday spoke about relationships, I was not very surprised.
I share it here below, and even if these words are meant for the people who meditated yesterday, maybe they will bring you clarity on some of the things you are working with at this moment.
Next week I will go deeper into the brushwood of relationship in my blogpost. Have a great week until then.
Carin
PS. There is a new opportunity to meditate together July 2, and you can read more about it under the section GROUP SESSION on my website.

The text I channelled during the meditation and healing session
There are many aspects that want to speak in each of you in this very moment. Parts of your beings that has messages to deliver, insights to deliver, gifts to deliver to the conscious part of you.
These aspects come forward in the meeting point with others. Therefore, choose to listen attentively within and without, when that is possible in your daily life.
The words you hear, the words you say, the reactions you hear or see from another, and the reactions you feel inside.
The encounter with another is a mirror held up to see yourself. It is not a perfect image of you, only parts or opposites, or likeness and understanding. The intuition will lead you in this work, what becomes very clear, very visible, very true in the meeting with another.
Life is not a gift to make you miserable, feeling guilty or inadequate. Life is there for empowerment and growth. When another does not treat you with the love and the care and the respect that you deserve, then the mirror held up tells you where you need to love, care and respect yourself more.
When another treats you with love and care and respect, the aspect in you have received the appreciation it needs from you.
When another treats you with carelessness and takes you for granted, it means that you need to care more for yourself and your boundaries, in a more thorough way.
When you feel powerless in your life, sweet one, you need to discover the power you carry in your own being and allow that power to be present in the interaction with others.
You see, sweet one, every encounter with another is a gift to discover more of yourself. More of your gifts, more of your inner abundance.
It is never there to make you loose hope, feel worthless or pay you back for deeds in your history. You are here to learn, to love, to grow and to enjoy this beautiful gift you have given yourself.
So be attentive, when you can, on what is taking place both within as on the outside. The relationships in your life will help you discover parts of yourself you knew nothing about. Each step makes you more aware of who you are in your grandness.
Relationships is the common ground for the fellow travellers in this group in this moment. Relationships that wobble, relationships that grows, relationships that are hurtful, relationships that in one way or another is shifting and changing.
You can see where you need to shift and change the perception of yourself, by studying the others you have in your life and their reactions to you.
Plant seeds of a loving relationship with yourself for the weeks ahead. Each and everyone know what that could look like.
With love.