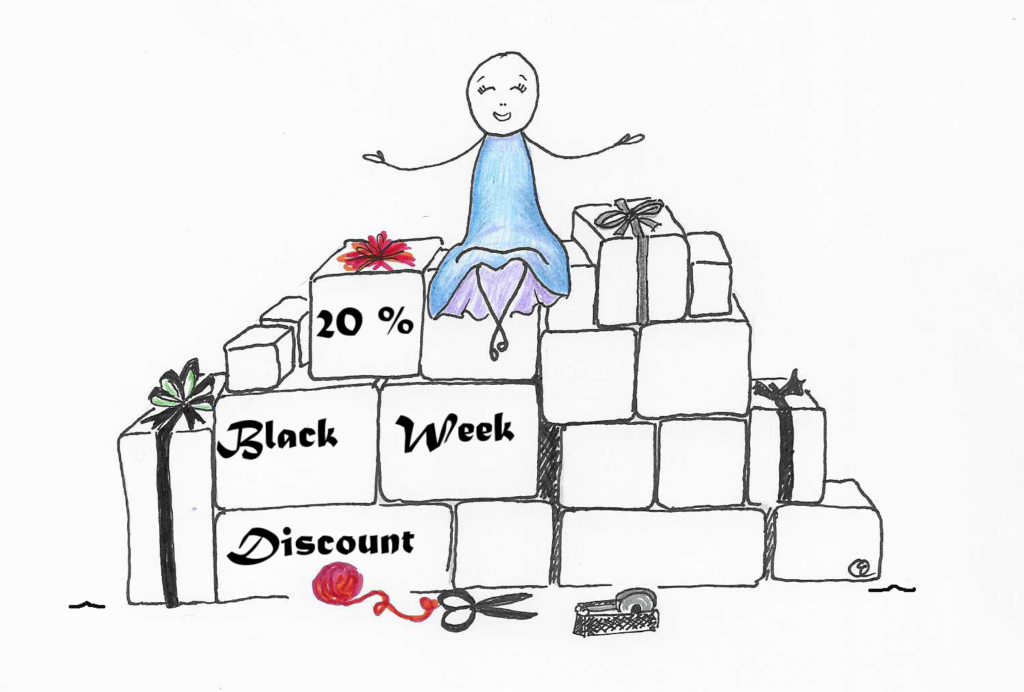 Hi there, all of you!
The wonderful holiday of Thanksgiving is approaching. It is not something we have a habit of celebrating in my home country, but I love the idea of reminding ourselves of the people we have in our lives and the things that brings happiness and joy to our life experience, with gratitude.
My gratitude for you!
To show my gratitude for your trust in me, your hard work and your courage as we are traveling into unknown or forgotten territories of the consciousness, I want to give you a combined incentive and early Christmas gift.
I am repeating the Black week offer from last year.
Between 17 – 26 of November
Magic Mittens offer a 20 % discount on
single sessions and all packages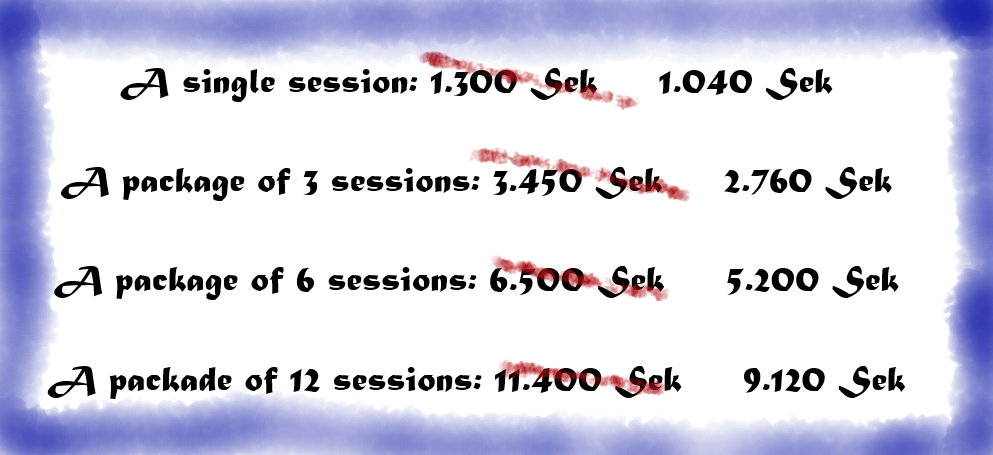 SEK means Swedish Crowns.
Perhaps you have found an area in your life you want to explore a little deeper, or maybe you have bumped into resistance in creating that which you are dreaming of. If you would like to work with me on that, this is an opportunity to lessen the effect on your savings-account 🙂
And the small print regarding this offer?
To avoid the risk of disappointment, there are a few things connected to this special offer that I would like to share with you. Even if terms and conditions can feel a bit off-putting, there are a few things to be aware of before you make your decision.
IF you want to purchase a session or a package and take advantage of my Black Week offer, you need to order the sessions and make the payment before November 26, 2023
THIS offer cannot be combined with other discounts or any special rates you have.
IF you decide to purchase a package, the sessions you purchase have an expiry date. They need to be completed within 2 years (24 months).
SINGLE sessions and packages are personal to you, in case you and I have not agreed on something else beforehand.
Whether the timing is right for you to go a little deeper, and this offer is something you would like to take advantage of, or if the sailing through life is smooth at the moment, I wish you a very happy and loving Thanksgiving day.
Count your blessings and sprinkle love on the important people in your life.

I am grateful for you!
Carin