For the last four months I have worked with two wonderful groups of people, very dedicated to personal growth and expansion. It has been amazing to share my work in a bigger setting and be able to share our experiences with each other. Now I am going to offer you to try it too.
When?
Monday March 11 at 7-9.30 pm (GMT +1) the workshop will be held in Swedish
Thursday March 14 at 7-9.30 pm (GMT + 1) the workshop will be held in English
Wednesday March 20 at 7-9.30 (GMT +1) in Swedish or English depending on who wants to participate – March 20 is also the Spring equinox, so I think that could be an interesting day to tap in to the energy.
Where?
We will meet on-line, and I use Zoom as my meeting platform. I have discovered that it is user-friendly and easy to access even if you do not have a lot of IT-knowledge. When you have booked your spot I will send you an invitation, so you can meet up with the rest of us at the right place in Cyber-space :).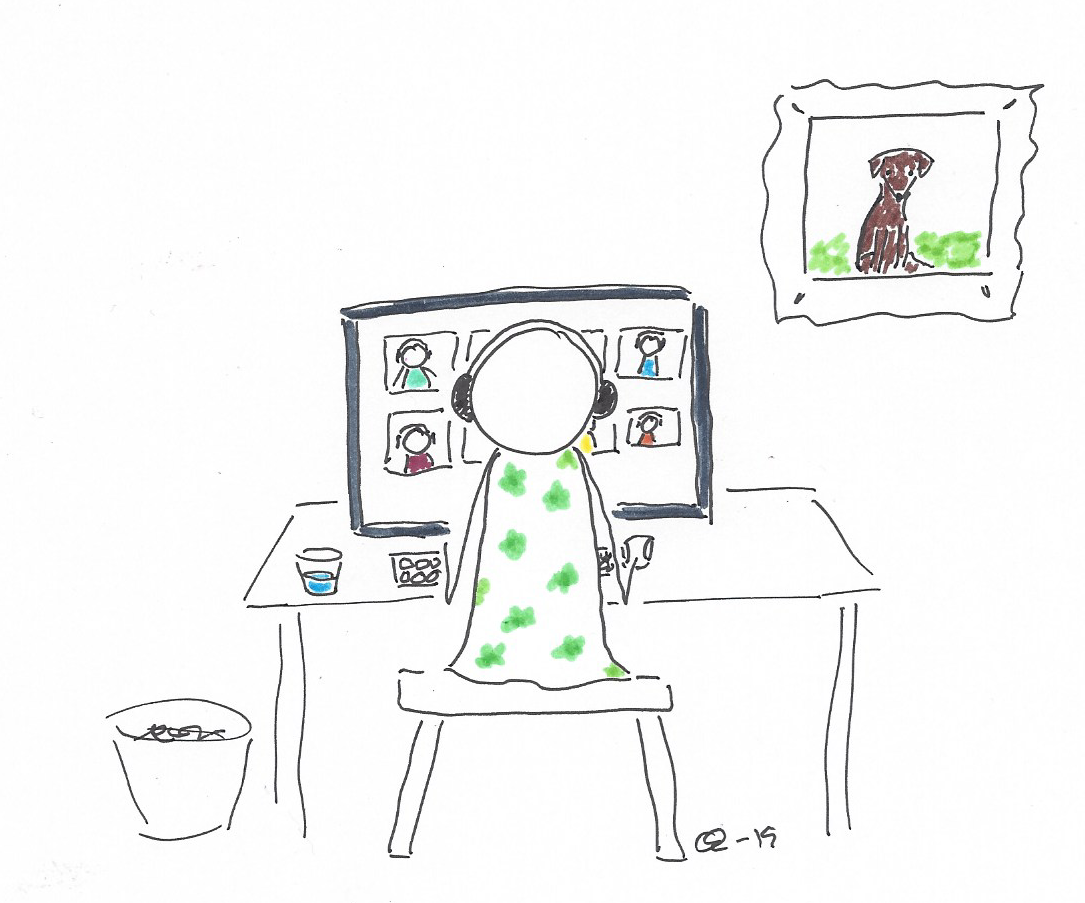 If you are the curious kind, visit zoom.us. To create an account is free of charge. On Zoom's website you will also find a lot of information and tutorials about how to use this tool.
To get the best auditory experience a head-set is recommended. I use the earplugs from my mobile phone, and it has worked well.
How?
If you have worked with me before, you will recognize the process. The first hour you will spend on your own, resting and letting the thoughts come and go as they please. During that time of stillness, many of my clients have experienced how they have received healing, sudden insights or have drifted off to a higher conscious state of mind. The best advice I have, how to spend this time, is in a place where you can be alone and undisturbed.
Then we meet up together in Zoom, and I will share the text that I channeled. There will be room for discussing of our experiences with each other. That is why I have decided that 10 people will be the maximum number of participants at each session.
What I have understood from the work with my friends, the message will be for all of us. Something each one of us is involved in at the moment, and also something that we have in common. By addressing it as a group, we help each other to grow and expand, because there are more angles to see it from. The sharing is very inriching. When we part after our session, this energy will continue to work within you for a while, if you want it to. You will receive a copy of the text by email. Returning to the words we are given can be very fruitful, and the process can continue to unfold for you.
How much?
The price to participate is 375 SEK in one of the group-sessions, which at the moment is approximately 40 USD.
If you live in Sweden you can use Swish, PayPal or get a traditional invoice to do your payment, whichever way is the most convenient for you.
If you live outside my country, you can use PayPal.
At last – turn within and listen…
If you feel drawn to this, curious or excited by the thought of being a part of this adventure – then come and play with us!!
Send me an email and book your spot. Don't forget to let me know which session you would like to participate in.
Have a wonderful day!
Carin