Hi everyone!
I hope you are doing well.
For a couple of weeks now, a steady stream of emails and notifications has landed in our inboxes about Black Friday, Black Week, and sneak peeks about the upcoming Black Deals at the end of November.
I want to be part of that cacophony too, so here is my invitation to new clients to come and find me, and my little gift for the end of the year to all of you, who have been steadfast, brave, and courageous.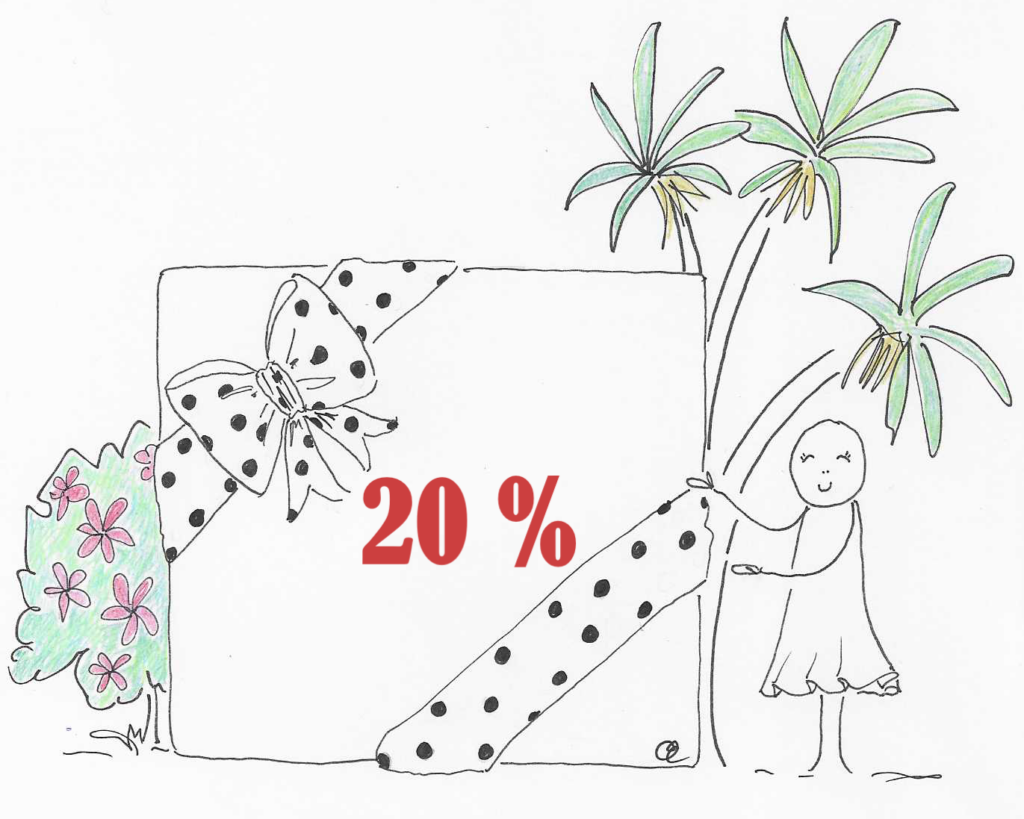 You can purchase a single sessions or different packages for 20% off the regular price.
I will help you to do the math:
A single session is 1.040 SEK (1.300 SEK)
A 3-session package is 2.760 SEK (3.450 SEK)
A 6-session package is 5.200 SEK (6.500 SEK)
A 12-session package is 9.120 SEK (11.400 SEK)
How to benefit from this offer?
Send me an email at carin.eklund@magicmittens.com and let me know what you would like to purchase.
If you live outside of Sweden (or do not have a Swedish bank account), we'll leave the conversion from your currency into SEK for the banks and the payment services to sort out. It will happen automatically as you pay the invoice through Bank Transfer (EU) or Paypal (the rest of the world), and all that information you need will be on the invoice I send you. There are many apps to consult to find the approximate amount in your currency, so you will know what you are getting yourself into.
Terms and conditions if you want to use this offer.
The mini-black week's offer cannot be combined with other offers.
Your purchase needs to be fully paid or your payment order sent by November 25 2022, for this offer to be valid. But we book the sessions as we go along, just as usual. To book your (first) session go to www.magicmittens.com where you will find the available appointments, then send me an email.
These sessions you purchase are personal to you. (You cannot order a package of six sessions and then share them with your friends).
A few things to keep in mind…
If you, like many of my clients, are someone who wants to share things you enjoy or find helpful with others, there are a few things to think about.
To surprise someone with a Soul Integration session, a horoscope reading, or a channeled text is not always a good idea. The urge to do inner work is a longing that comes from within each person. The only thing the world outside can do is to inspire.
Many people are not at all attracted to this kind of experience. The person you wanted to surprise might feel uncomfortable because of the obligation to use your gift voucher they feel, or you will be disappointed that your love and care are not received as you had hoped.
To give someone a session just for fun is not great either if they have not beforehand expressed a wish to experience what my work feels like.
Many of you have discovered that as soon as we book your session (or even when you decide to book a session, if your determination is strong enough) things start to happen. Maybe your partner, family member, or friend is not ready for the rush of energy and information just yet.
If you are thinking of giving away a gift voucher, and the person you have in mind already has worked with me and liked it, then there is no problem. Then they know how it feels and what to expect. If this is the case, then just let me know, and I will prepare it for you.
Escaping the noise
Are you wondering about the palm trees in my drawing (and what is meant to be a hibiscus 😉)?
I added them since I am in Spain at the moment, and I hope this post also will contain a little friendly gush of the sunshine and lightness I experience.
At home, the landlord began to renovate the top floor of our apartment building, and the noise is excruciating and nerve-wracking. It is not a suitable environment for assisting clients in finding their way home to themselves.
My husband said: Go, go, GO!!!! And I am infinitely grateful for that.
So here I am, in the south of Spain, enjoying the mild weather, the breeze through the palm leaves, and the adorable and chatty parrots outside my window. During the breaks from work, I walk along the sea, and the panorama is breathtakingly beautiful.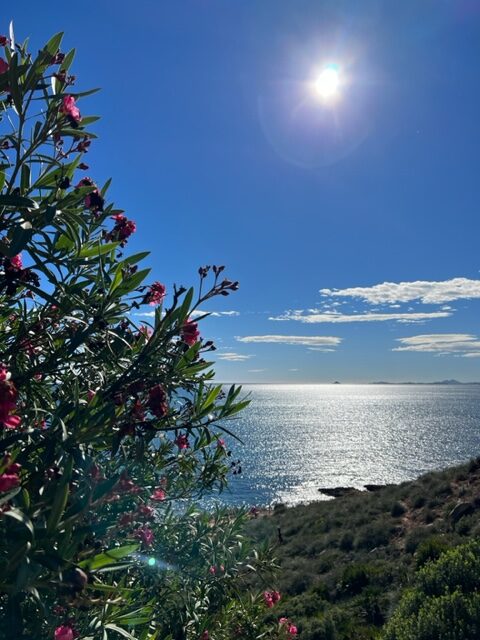 I miss my family, and it is a bit lonely, but a lot of work gets done.
I am not all alone, though. I have the parrots' companionship and this little fellow who sometimes shares my space. He must be a teenager – he comes and goes as he pleases and never responds when I talk to him 😀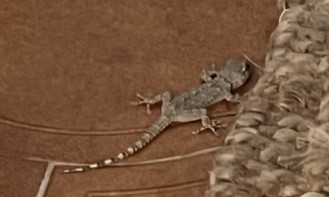 This was all for now. If you feel drawn to this Mini-Black-Week offer, I would love to hear from you.
Otherwise, take loving care of yourself, and see you next time!
Carin